Dope With 'Dopest Job' Actually Dead
Breaking news: It has been discovered that senior advisor to the Orange Troll, Jared Kushner, who moonlights as the abomination's son-in-law, actually expired two years ago and has been kept "alive" by electro-current stimulation (ECS) administered by a maverick in the field at a top-secret facility situated in an undisclosed, underground location, believed to be "somewhere in the red zone."
It has been noted that the secretive Kushner, who has been keeping a profile so low as to be nearly six feet under, rarely speaks in public – or anywhere else for that matter. Lust-worthy (to her creepy father, anyway) wife Ivanka, much like a marionette, controls her anorexic-looking husband, feeding him twisted rhetoric directly from the Troll, to be re-spewed, but only when absolutely necessary.
Speaking of eating disorders, Flake News learned from a recently-laid-off White House kitchen staffer that Kushner, Doesn't. Actually. Eat. Ever. "It's the weirdest friggin' thing I've ever seen," he said. "The guy sits there like a stiff. Every now and then he looks like he might try to chew something – pork chop, Chips Ahoy, whatever – but then a funny look comes over his face like he needs to hurl. Know what I mean?"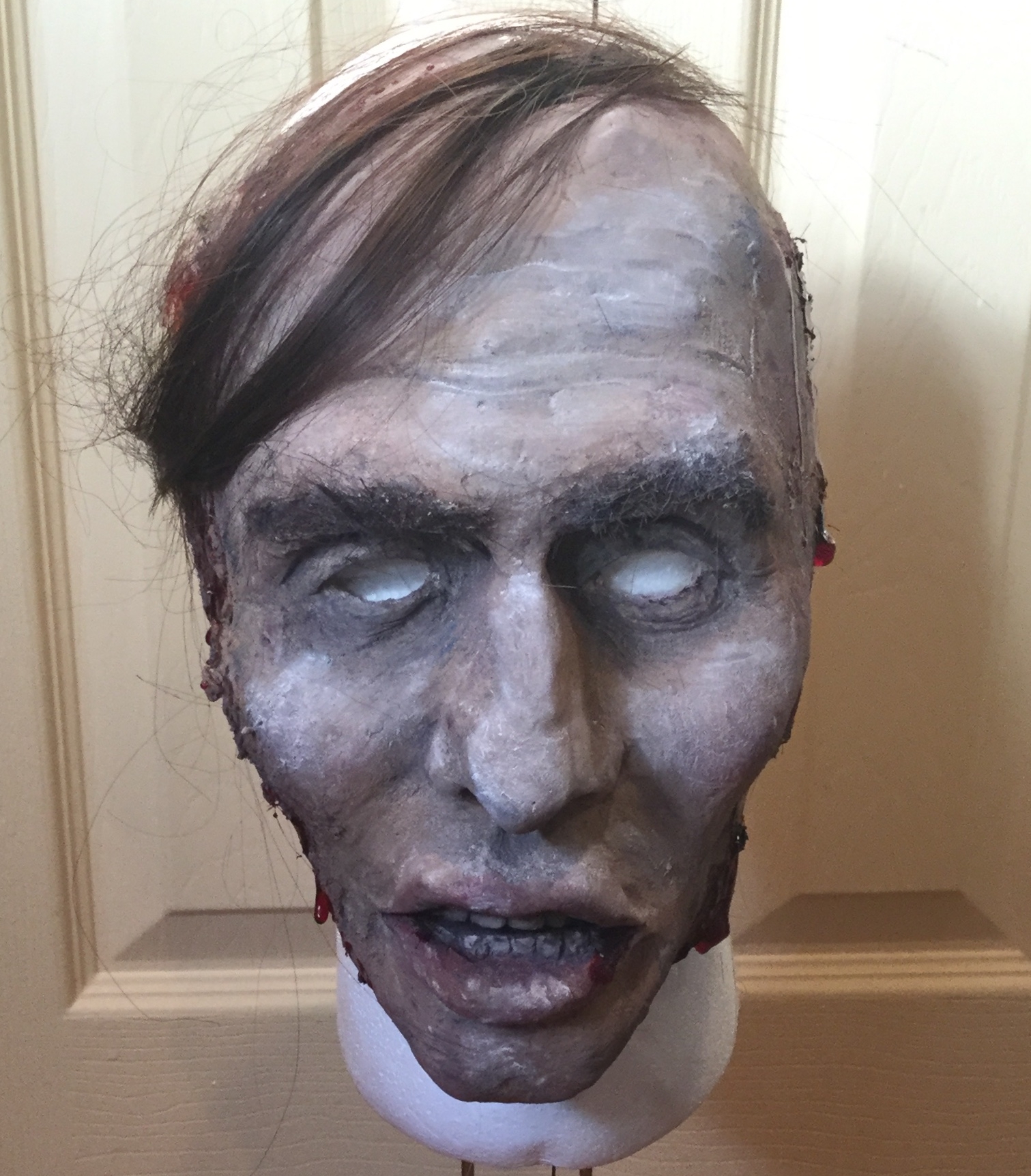 We do indeed. And speaking of bulimia, when Kushner crawled up the royal posterior of brazen murderer Saudi Crown Prince Mohammed bin Salman, those among us still possessed of rational thought, felt sick to our collective stomachs. In response, Kushner, after an intense ECS session, noted that the administration was in a "fact finding phase" in determining how journalist Jamak Khashoggi was killed. "Fact." Now there's a word open to interpretation these days.
Finally, in his first televised interview conducted by CNN soft-baller Van Jones, when asked how he scored the "dopest job," without any political experience, the Walking Dead nattered on about the Troll's trust in him, as well as his appreciation of the fact that his son-in-law "doesn't make a lot of noise." Now THAT'S a fact.
When one thinks about it Jared Kushner's place in aiding POTUS in his desiccation of our country and everything it stands for, makes a lot of sense. After all, he's just one more piece of dead weight in an administration overflowing with it.
@SherryMcGuinn1 #killerscreenwriter
Sculpted, molded and cast in latex. Hand-painted, special effects by hand.