Kavanaugh And Collins Caught Coupling In Caribou Love Nest
Susan Collins, the Republican Senator from Maine, now known as the Human Soporific after her lengthy, meandering, sleep-inducing speech in support of sexual assault artist, Brett Kavanaugh's confirmation to SCOTUS, was quite possibly, not in her right mind at the time of the determination.
Collins' vote, which outraged such entertainment heavyweights as director Ken Olin, as well as most rational-thinking citizens of this great, albeit effed-up country of ours, might very well have resulted from her longtime sexual obsession with the creepy, calendar-hoarding Kavanaugh, who, knowing full well what side his bread was buttered on, finally gave in and…well…gave it to her. Gave it to her good, according to Flake News' source, the owner of an off-the-grid Caribou, Maine B&B where the hot-to-trot Senator and guilty-as-sin Judge were confirmed to be "dancing in the sheets."
"I heard 'em, plain as day," said the visibly turned-off innkeeper, who preferred to remain anonymous. "Ayuh. They were really going at it. She was squealin' to beat the band and I don't know what the hell he was doin'. Workin' on a heart attack, from the sound of it."
When asked how he knew what was up in the tucked-away Nobody Inn Suite, the source colored slightly then responded, "I'm no local yokel. I know what the hell fornicatin' sounds like. There was a lot of stoppin' and stahtin,' too. Like they needed to rest."
After we turned down the offer of one of the B&B's "World Famous Lobster Rolls," the owner, picking up steam, filled in some blanks.
"I'm not gonna lie. I was right outside their door. Listening in you might say, because I knew who those two were, even though they showed up here in disguise.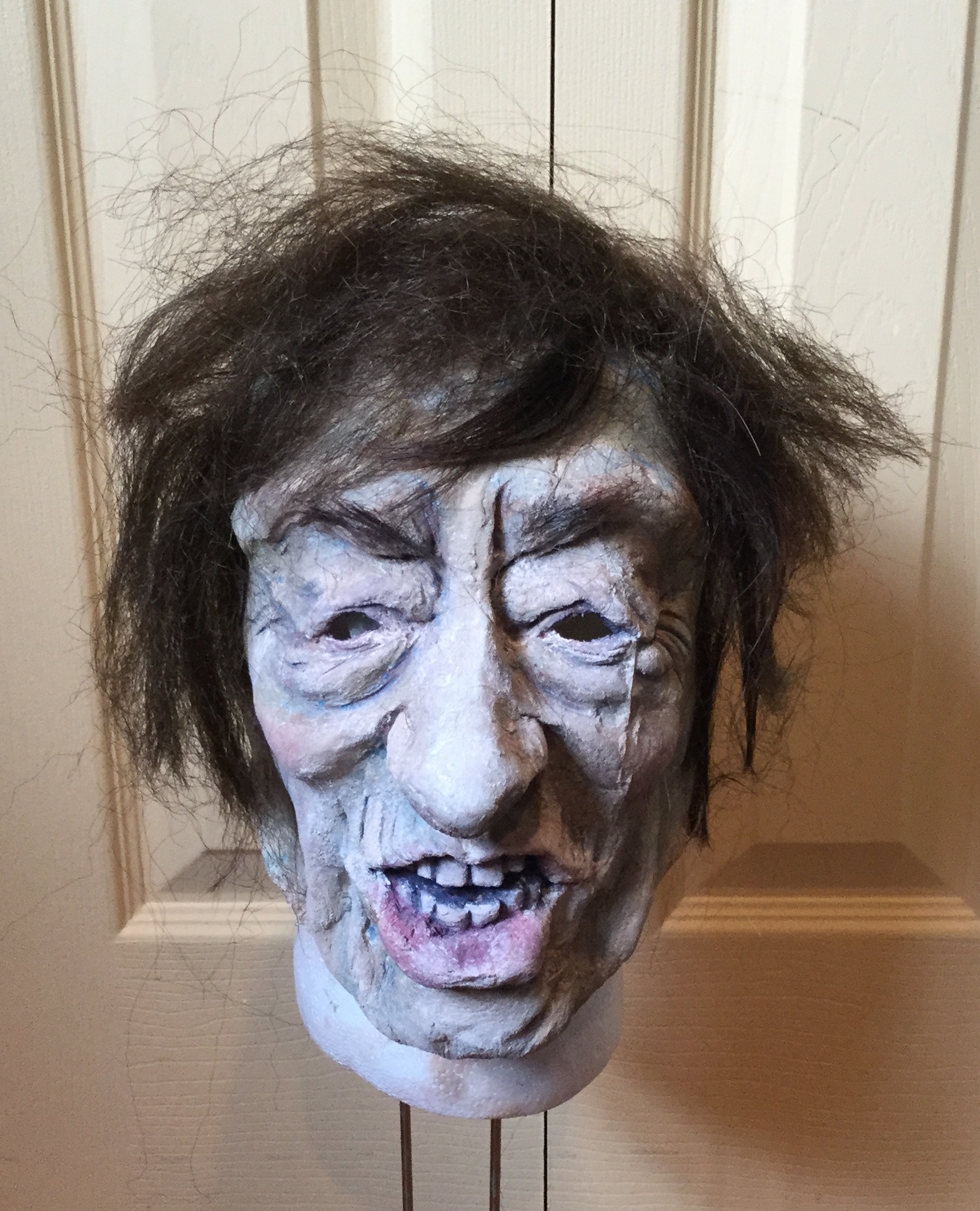 DISGUISE? "Ayuh," he confirmed. "She had on those 'mom jeans" and a long, blonde wig. Looked real funny on her. There was a bit of scraggly dark hair pokin' out, too."
And Kavanaugh? "He wore a loose, black robe. Covered him all up. Just like a judge – ha! And a baseball cap pulled down low. With 'Heineken' on it."
Before he turned to go, the owner concluded with, "That reminds me. They asked for beer. Lots of beer."
Collins' and Kavanaugh's respective spouses could not be reached for comment, but we did hear from one of the Senator's former aides who revealed that "Susan always had the hots for Brett. I don't know how many times she commented that, for someone who guzzled a ton of carbs, he had a tight butt."
Finally, Flake News connected with Dr. Kelman Schtup, a mental health professional specializing in compulsive sexual behavior such as an addiction to pornography, extreme acts of lewd sex and the failure to resist sexual impulses.
"Sexual dysfunction is no joke," said Dr. Schtup. "Such related conditions can affect a person's ability to work, maintain relationships and fulfill their daily activities."
So that explains Collins' vote. Suddenly, "getting laid" takes on a whole new weight.
@SherryMcGuinn1 #killerscreenwriter
Sculpted in Plastatina Clay, molded, then cast in latex. Hand painted, hair, hand laid.